A lei installation by Jaq Brown
25th February - 1st April 2022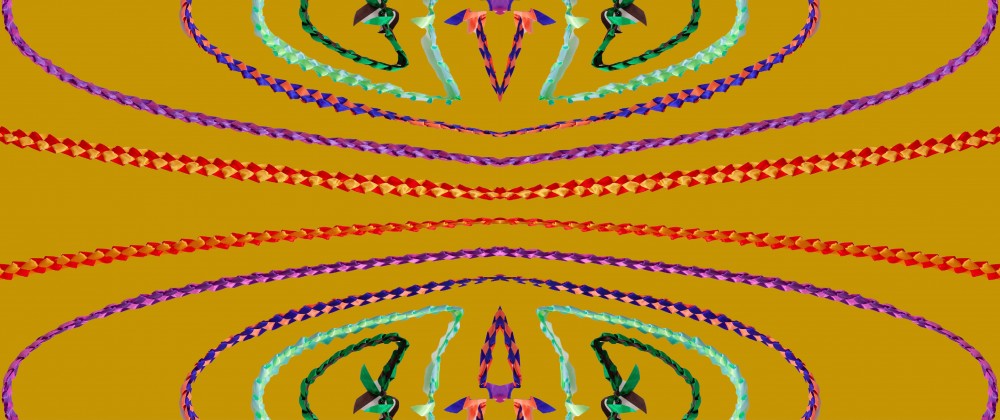 Jaq Brown fills the window gallery of Kū Kāhiko with entwined shapeshifting colours of ribbon lei made in London, UK. This lei installation translates the layers of the moana, echoing her depth and complexity and the life within her.
Noʻonoʻo means to reflect and remember in ʻōlelo Hawaiʻi (Hawaiian Language). Brown spent over three months making the lei that fill now Kū Kahiko gallery. This process began during the worst of the covid outbreak in the UK and became a meditative practice that filled the hours of the seemingly endless lockdowns. This enactment of weaving meters and meters of lei began to stretch across the seas remembering homelands and ancestors. The work is a homage to Jackieʻs mother, the function of memory and our great shared ancestor, Moana nui a Kiwa. The exhibition is open 24/7 and is best viewed in moonlight with its glowing light installation. Come and check it out and stay tuned for the public program.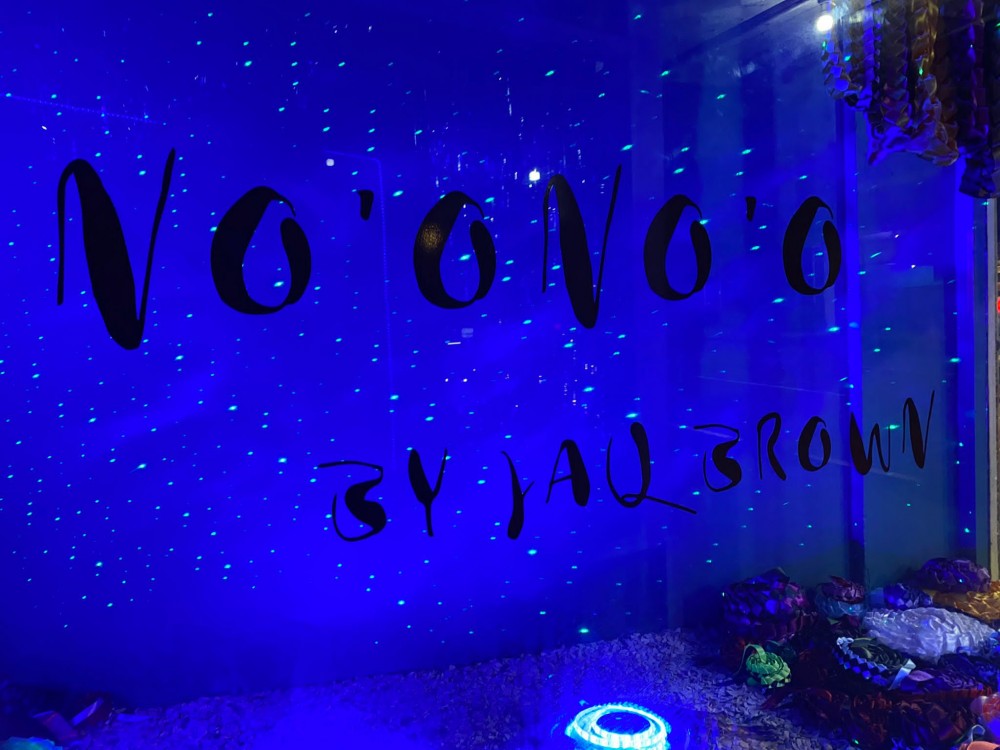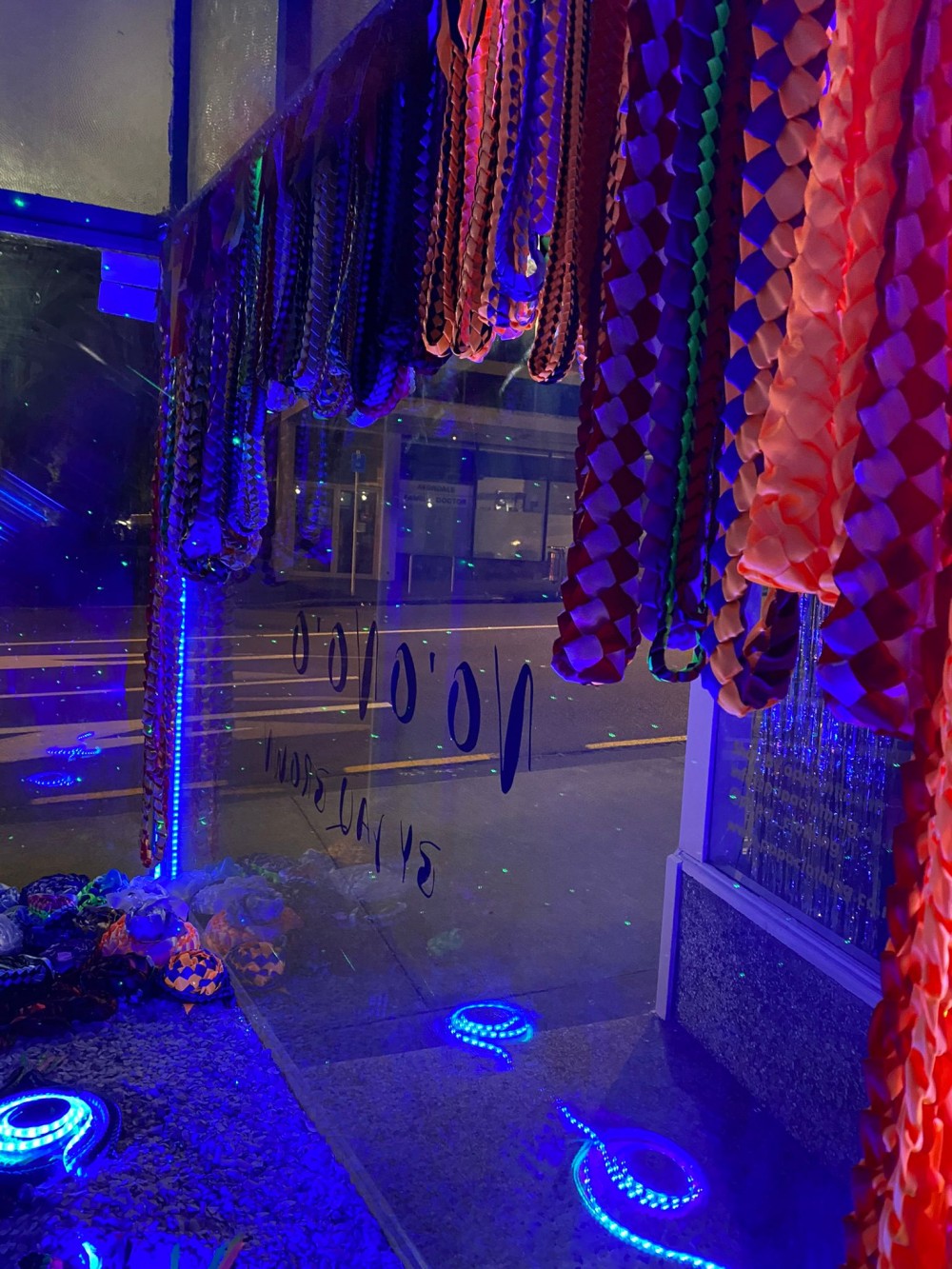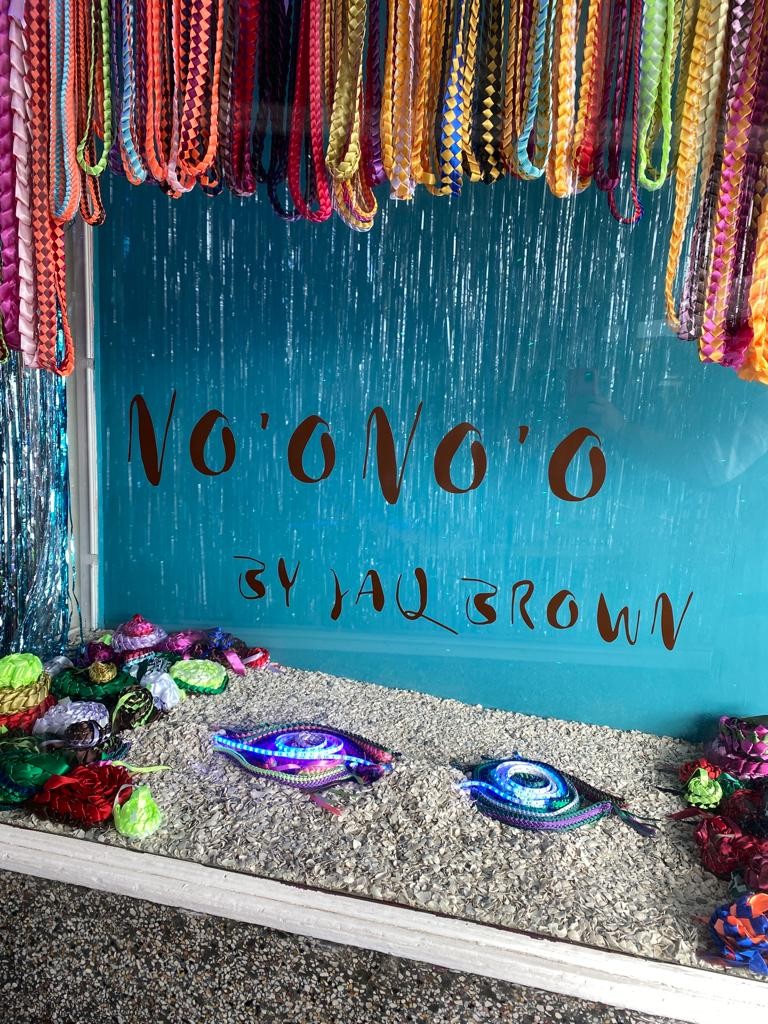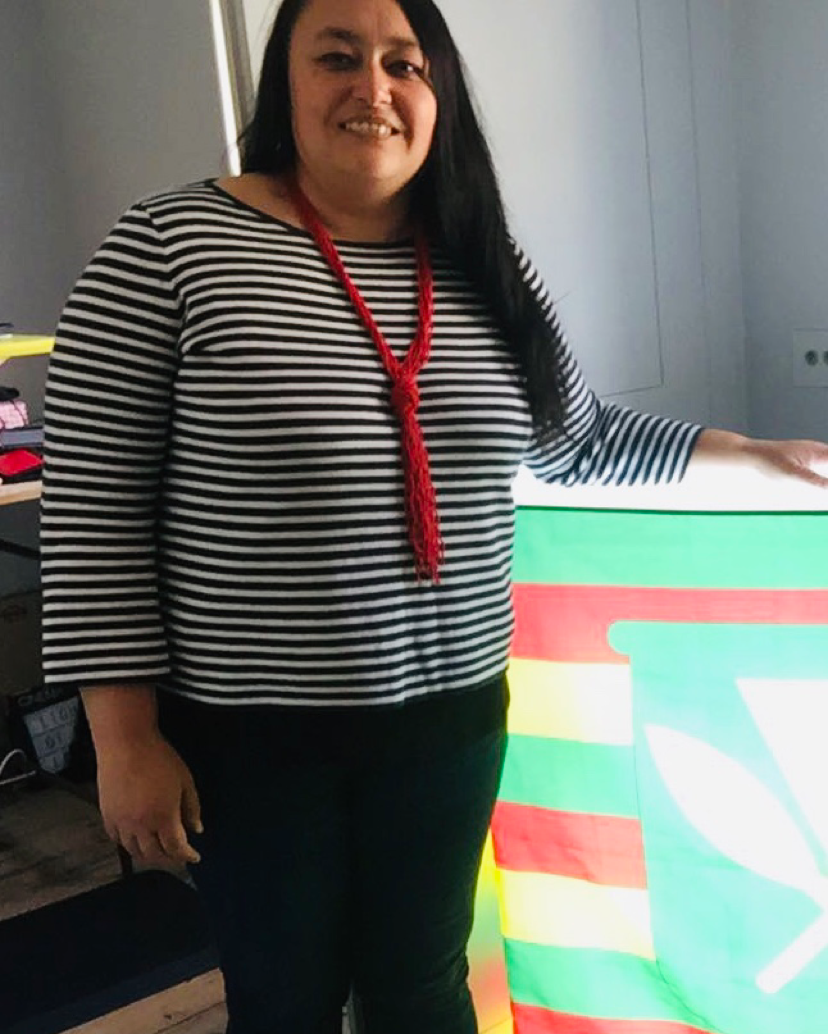 Artist and community worker, Jaq Brown is Ngāti Manuhiri, Fijian, Sāmoan, Hawaiian and Pākehā. Born in Aotearoa and based in London, Jaq Brown draws from her Pacific Island heritage and culture in her work with making lei and hosting workshops to facilitate cultural exchange. Jaq has been and continues to be the lei maker in residence for the Interisland Collective.